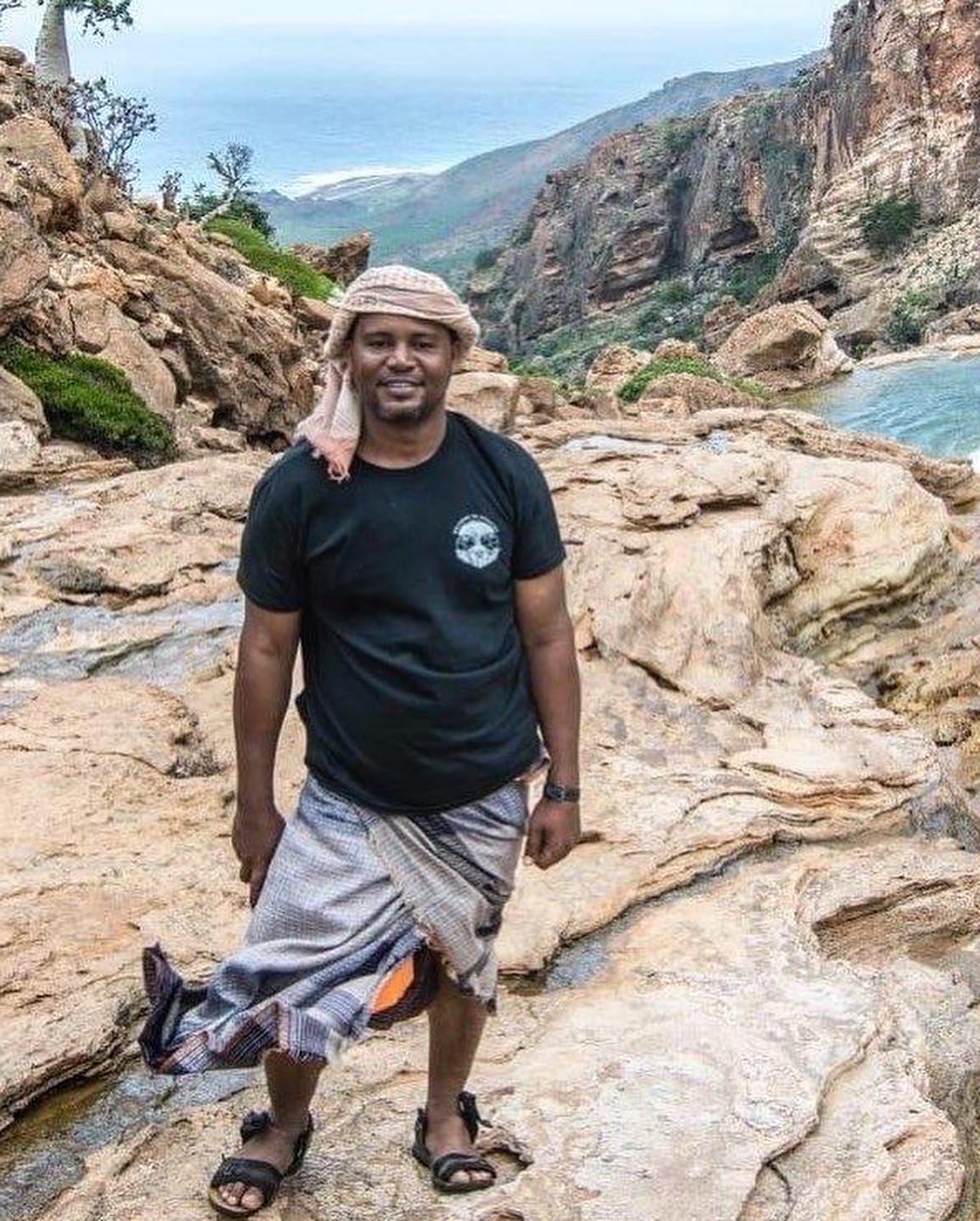 ADNAN
---
Here's Adnan, our most experienced local guide. Adnan has, hands down, the biggest smile you can find on the island! His proverbial kindness and his commitment to provide impeccable service make him loved by every client. He's also a teacher in Hadibo but don't get him too seriously: he's a wild dancer and a passionate storyteller.
Gentle maestro.
FAISAL
---
Here's Faisal, our local crew chief. Due to his experience with tourists since early 2000s he naturally acts as a supervisor of the WTS team. Excellent driver, knowledgeable guide, he's a true lover of his birthplace and the Socotri traditions. What he loves the most is to create a cozy area around the fire at night listening to stories coming from every corner of the world.
Shisha master.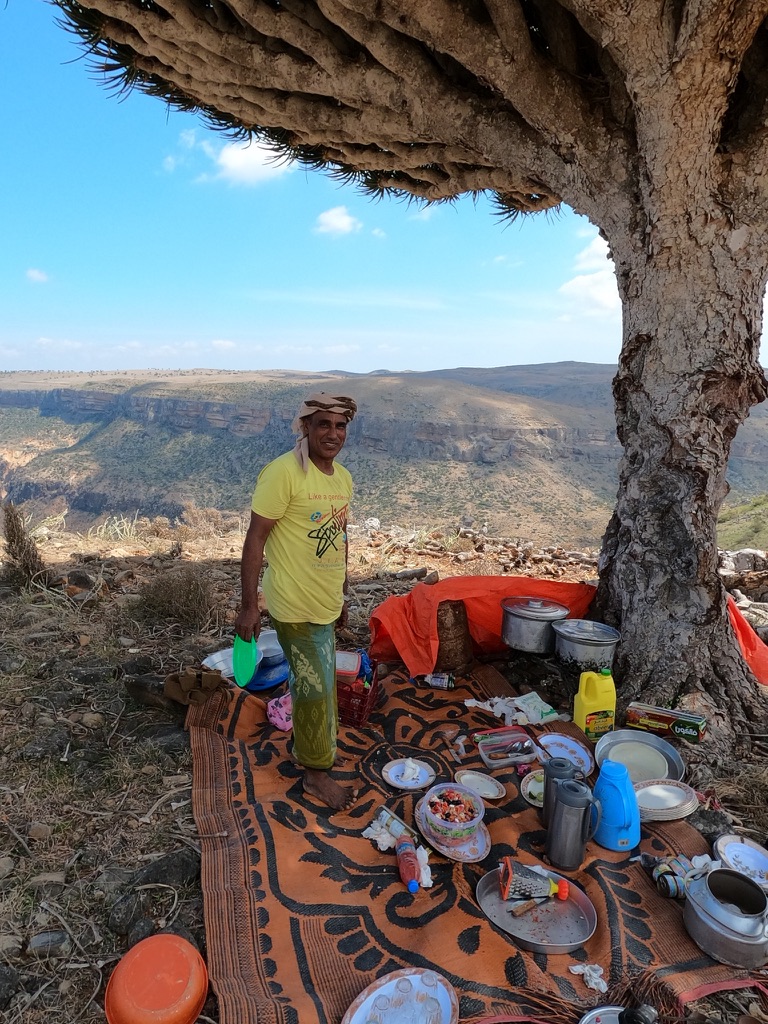 MOHAMMED MUBARAK
---
Here's Mohammed Mubarak better known all over the island as the best chef ever in Socotra. Always smiling, always positive, every single tourist is amazed by his vibe from the very first day. Mubarak is a superb cook with a hard working attitude. Despite being the oldest member of the WTS team he's the first to wake up every morning in order to prepare breakfast and the last one to go to sleep after having cooked delicious fish for dinner. He's an example and an inspiration for all of us.
Merlin the Wizard.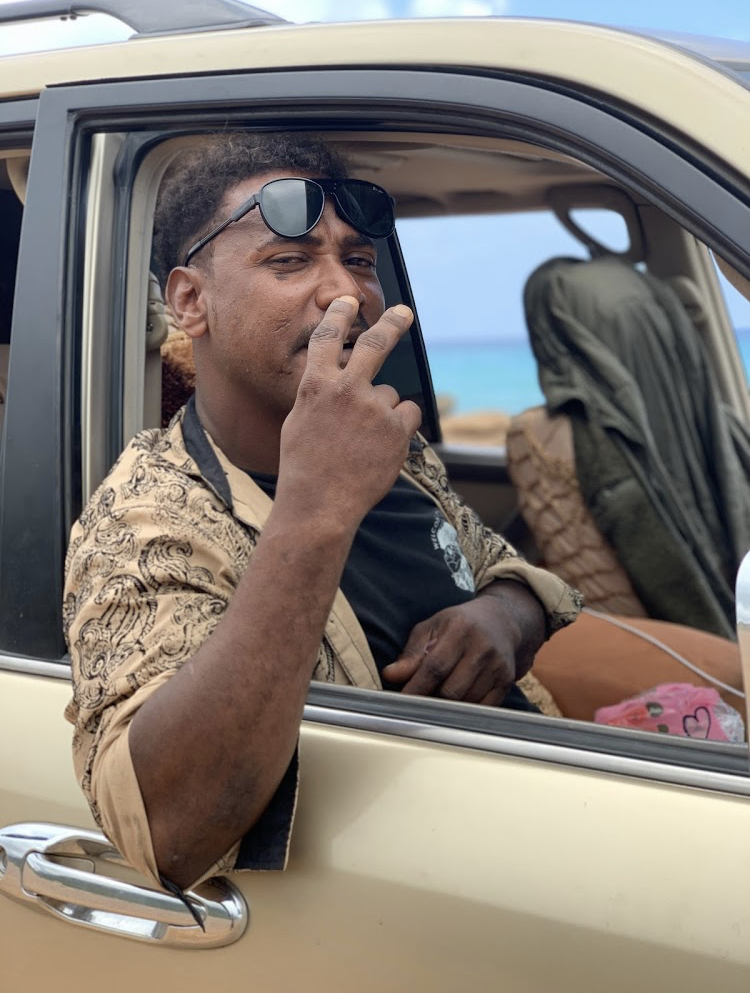 MARIAMO
---
Mazen is better known all over the island as Mariamo. Superb driver, always kind and playful despite his aggressive gangster look. Our island rockstar is also a talented drummer and he loves to dance on the beach at night around the fire.
Dennis Rodman.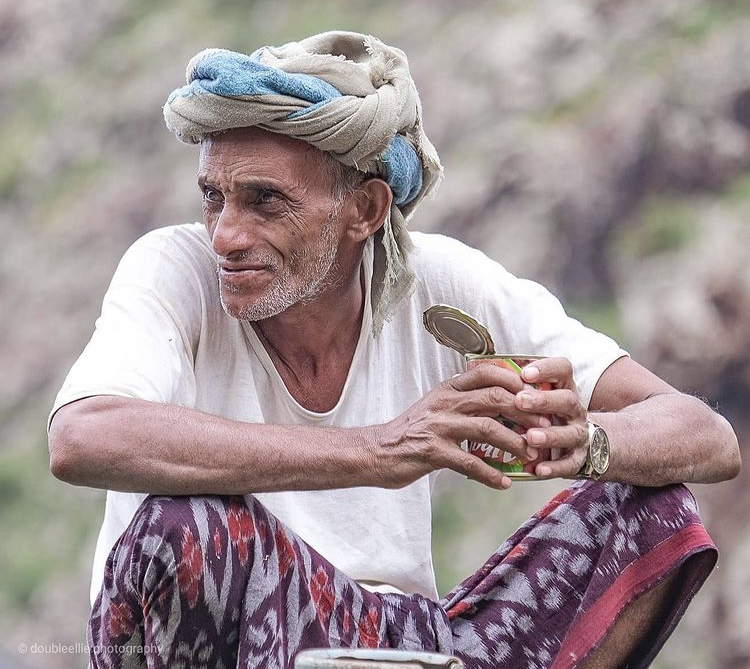 EL HADDARI
---
Expert cameleer, his bond with the animals is overwhelming. Walking across Socotra's heights you notice how peaceful, attentive and tireless this man can be.
Timeless.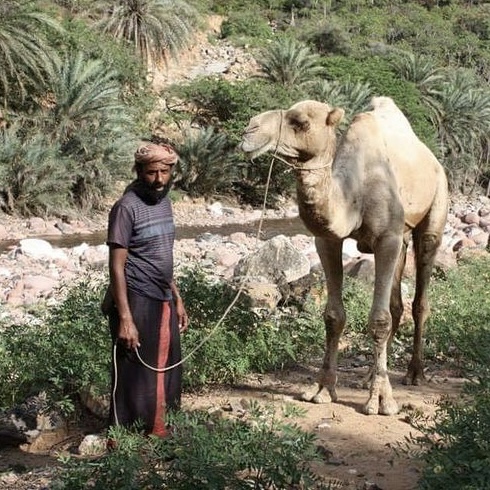 BOUMAQAD
---
Despite not speaking a single word of English you will remember every moment spent by his side. Our chief camel guide knows every mountainous corner of Socotra. Reliable and respectful, he embodies all the island's secrets and traditions. Courageous and charismatic, secretly a sorcerer.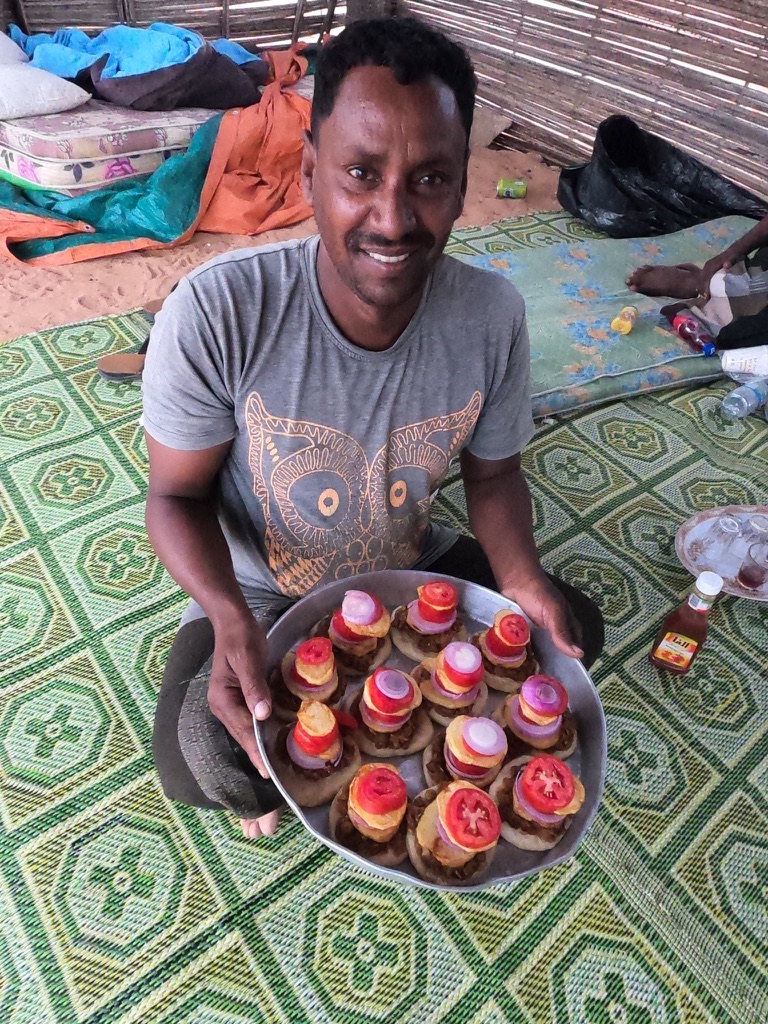 ABDULLAH
---
Abdullah is an experienced chef. His hobbies are breakfast, lunch and dinner. Whenever he has a problem he sings, then he realizes his voice is worse than the problem. Cheerful and optimistic, lobster and pasta.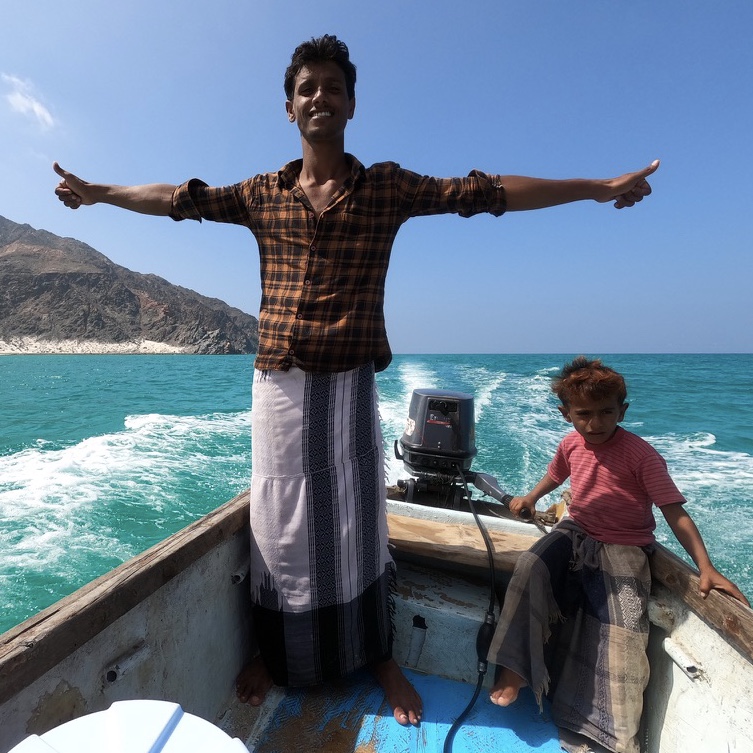 ABDULLAH
---
Discreet, shy, stubborn and humble, that's why everybody loves our youngest guide.
Originally from a very remote village, he's the only english speaker in his community, balancing traditions and the upcoming development.
Captain future.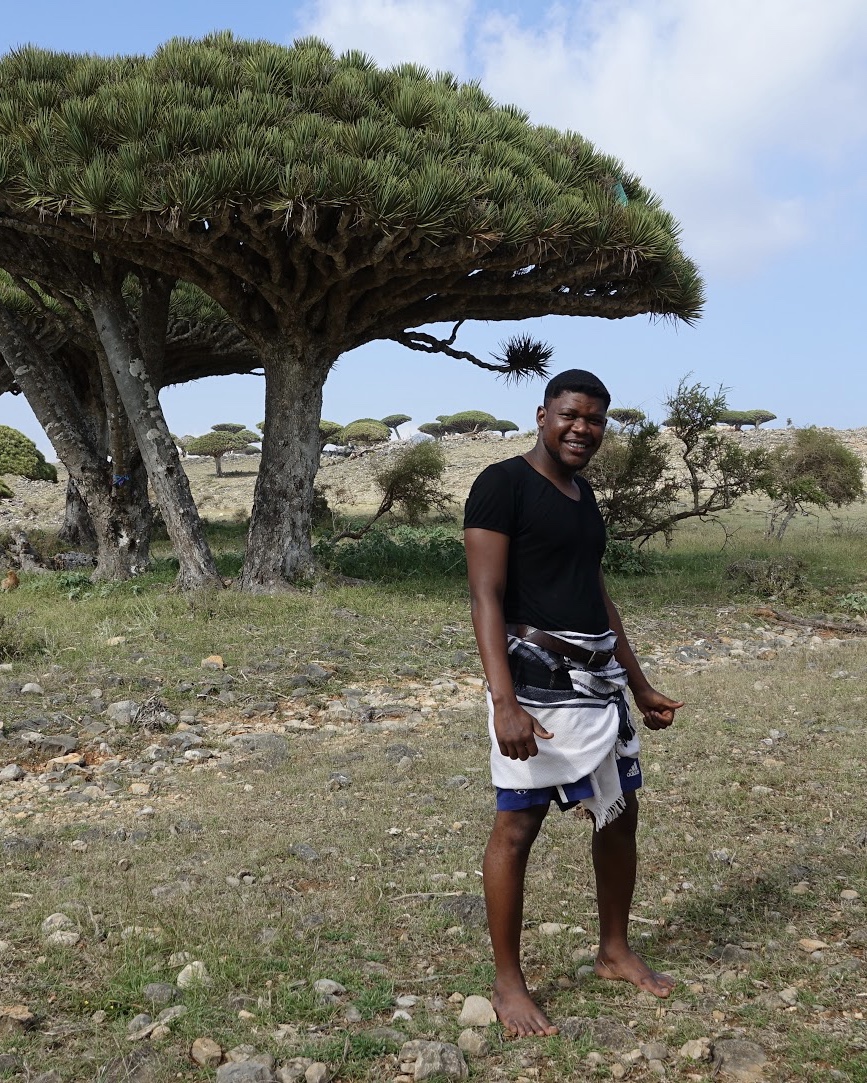 ABDULLAH
---
Here's Abdullah Hamdin also known as Ameriki thanks to his American accent learnt from watching movies. His playful and helpful approach makes him widely appreciated as a guide. He's very jealous about his broken-down motorbike. Forget Hollywood as you know it, he'll show you his Socotri version.
Denzel Washington.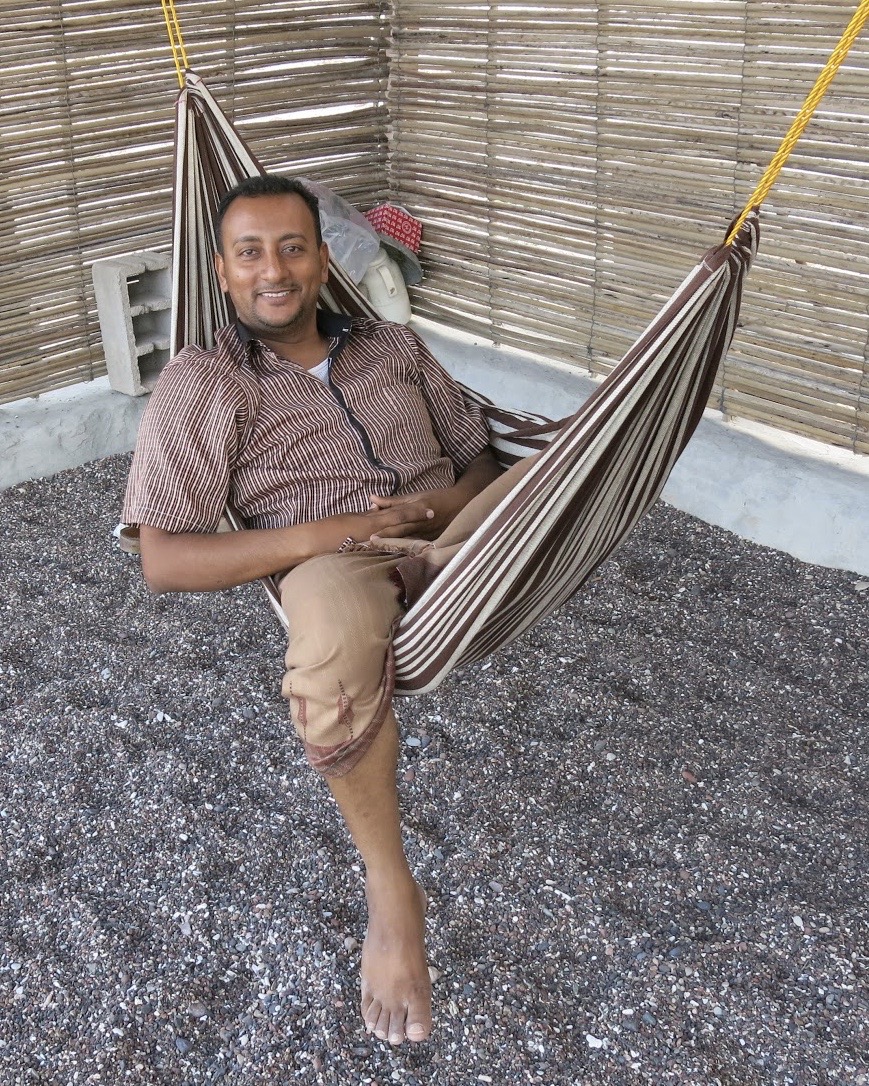 ABDULLAH
---
Socotri head of WTS knows dynamics of tourism like the back of his hand. Ambitious and charismatic, his always freshly laundered fothas never fail to match his humor. His sense of the rhythm and dancing skills are second only to his problem solving ability.
Roberto Bolle.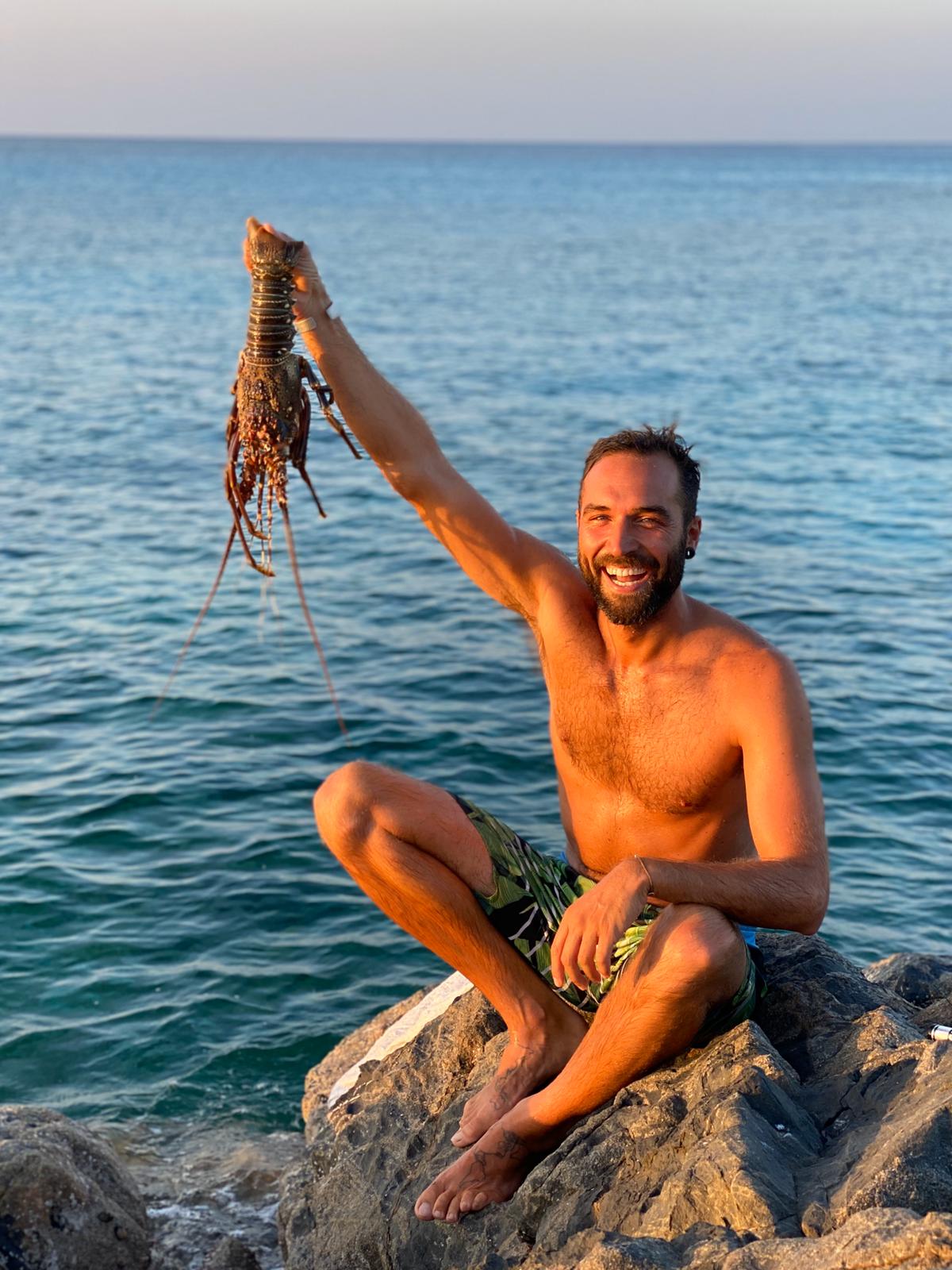 NICOLÒ
---
The quintessence of Socotra. Elegant but wild, harsh but secure, unpredictable but trustworthy. Nicolò has always been an avid explorer and seeker of Mother Nature's most hidden treasures. After roaming all over the world he discovered the Socotra archipelago, instantly committing to share and witness its beauty and authenticity. Founder of WTS he's the company's head and soul. Driven by his enthusiasm Nic keeps exploring relentlessly, digging more and more into Socotra's magic.
Romantic pirate.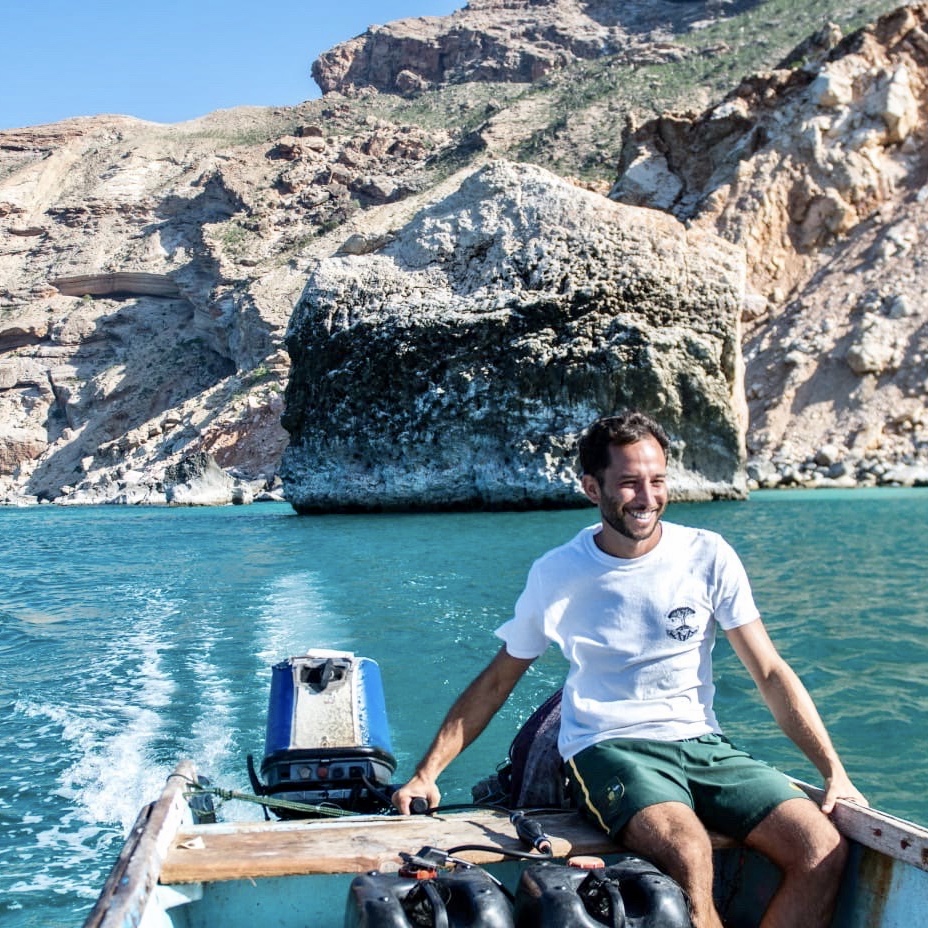 MATTEO
---
Matteo is the best protagonist ever designed for a cartoon: loyal, hilarious and free spirit. Known as Nissami in the length and breadth of the island he's our Director of operations. Too humble to talk about his qualities he tends to blush easily. Matteo's too shy to dance with people, he knows how to dance with gravity. When he's not climbing every single rock formation in Socotra you'll find him vagabonding with his van across mediterranean Europe looking for the perfect wall to climb. Always ready to hold your hands when things get too hard to handle.
Genuine hero.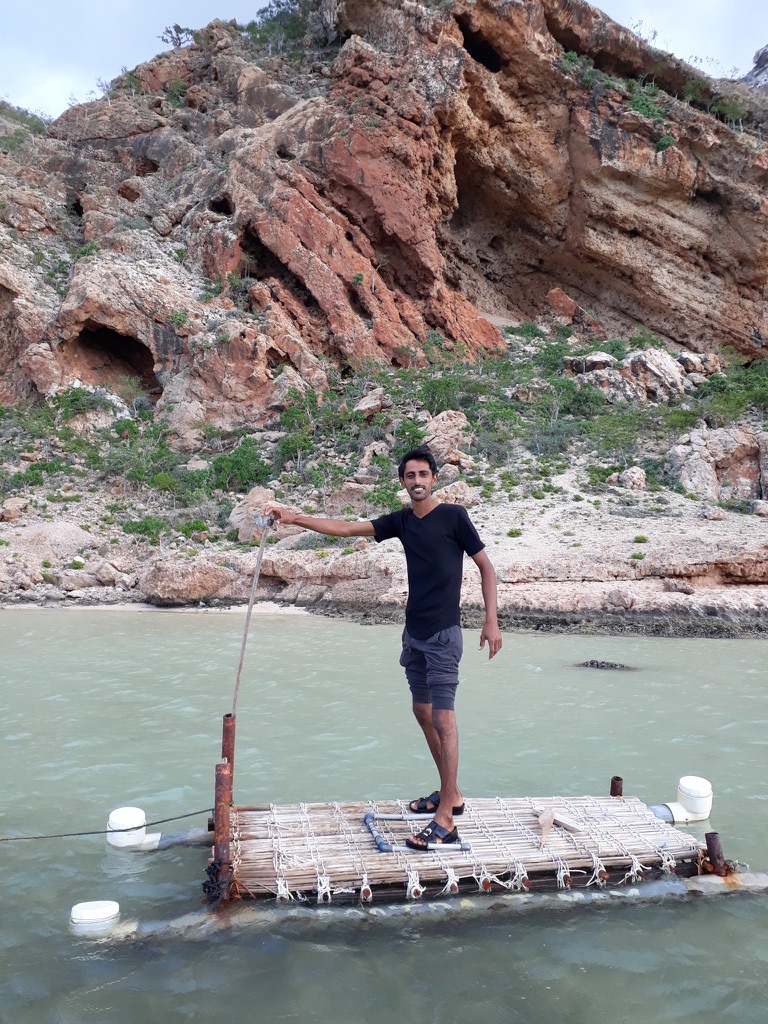 SALAH
---
Loyal and dedicated team member, English is still a mystery to him but his mime qualities will astonish you and his wide smile will stick to your heart. Skilled driver makes dirty roads into silky carpets.
Velvet hands.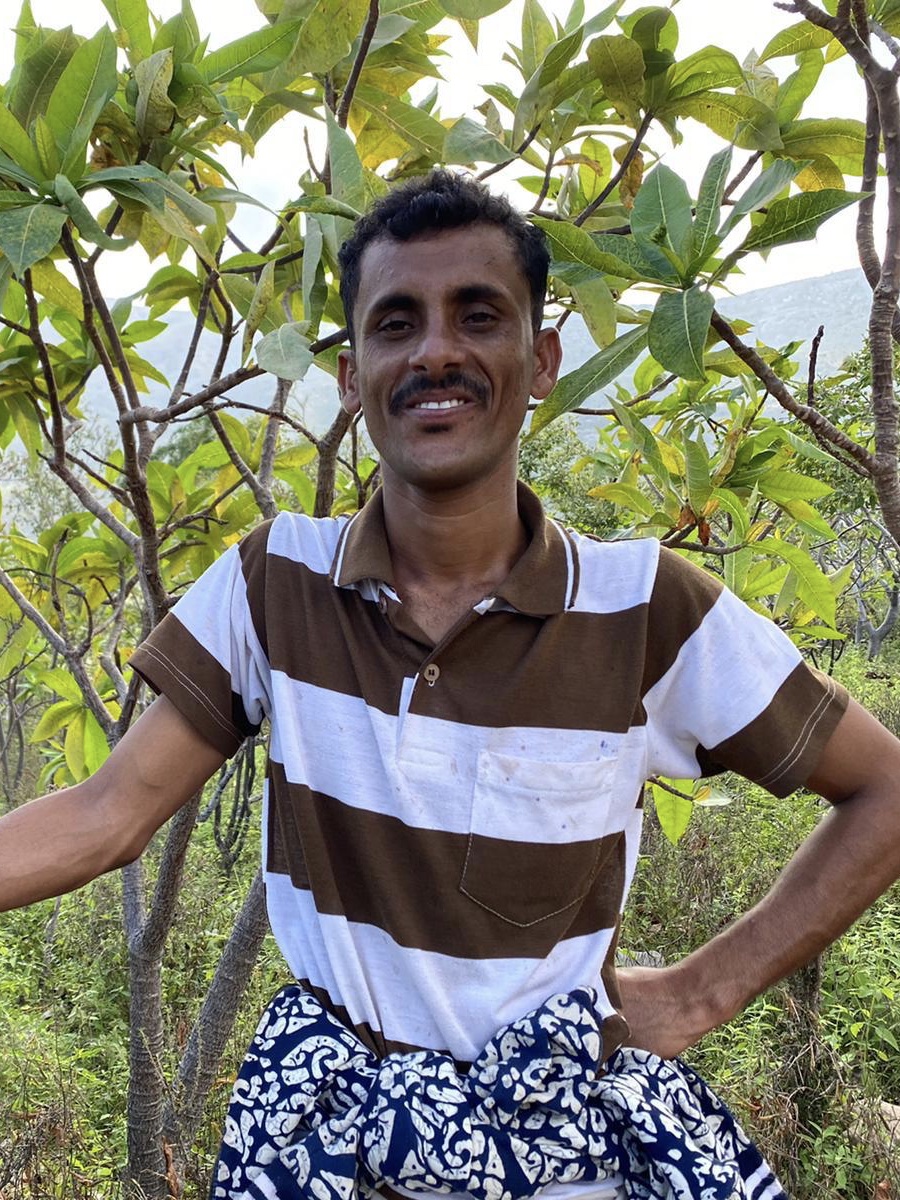 SAAD
---
Born in a small village by the north-east coast he's our guide during outdoor activities in this area. Shy and not very talkative at first he becomes a bottomless well of knowledge when asked. His voice will make you feel comfortable and tireless even along the steepest paths.
Silent storyteller.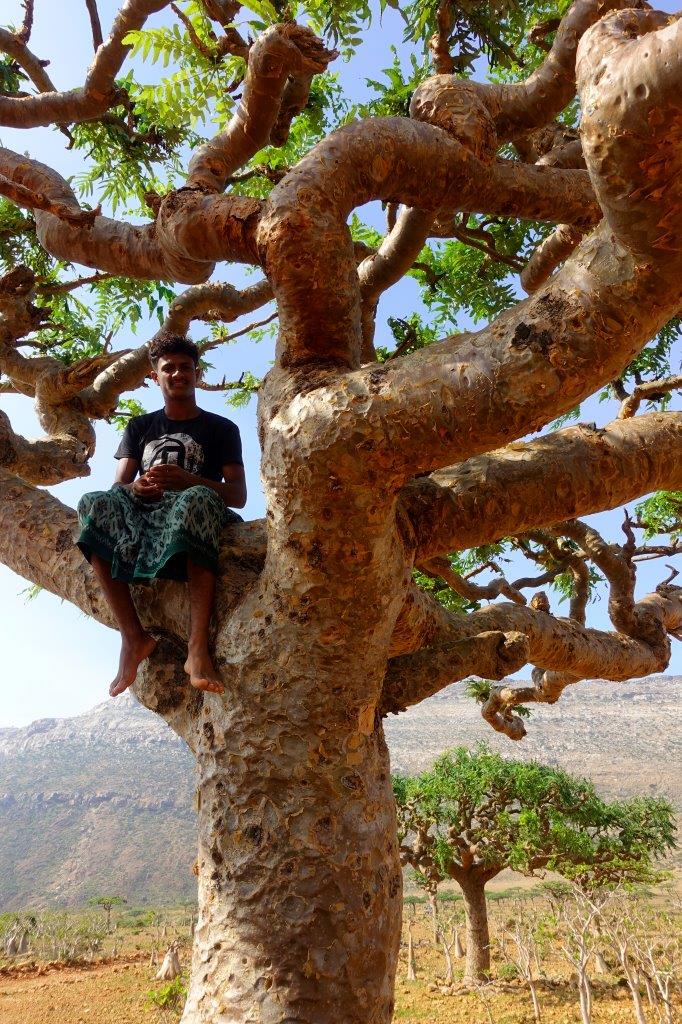 ABDUL AZIZ
---
If you're a music lover we recommend you to join his car to dance to both the coolest new hits and arabian classics. Easygoing and joyful, the sparkle in his eyes reveals his pride to drive you around his island.
God bless youth.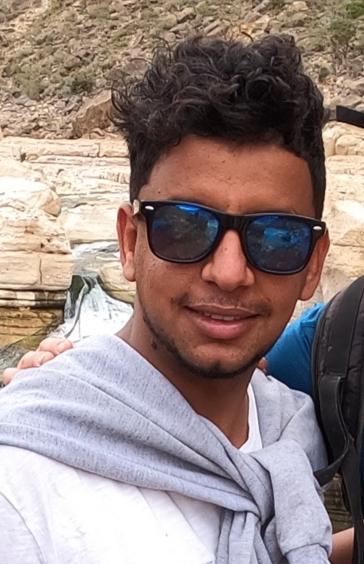 SHOWALI
---
Ahmed is young, proactive and genius at work. Extremely patient, that's why he takes care of your visa process. No headaches. His contagious laugh it's hard to stop. He is truly enthusiastic about football and as only top players are able to do, he makes the team come together. He's also the right hand of the boss therefore often sits at the office but rarely fails to show up when the party is on.
Leo Messi.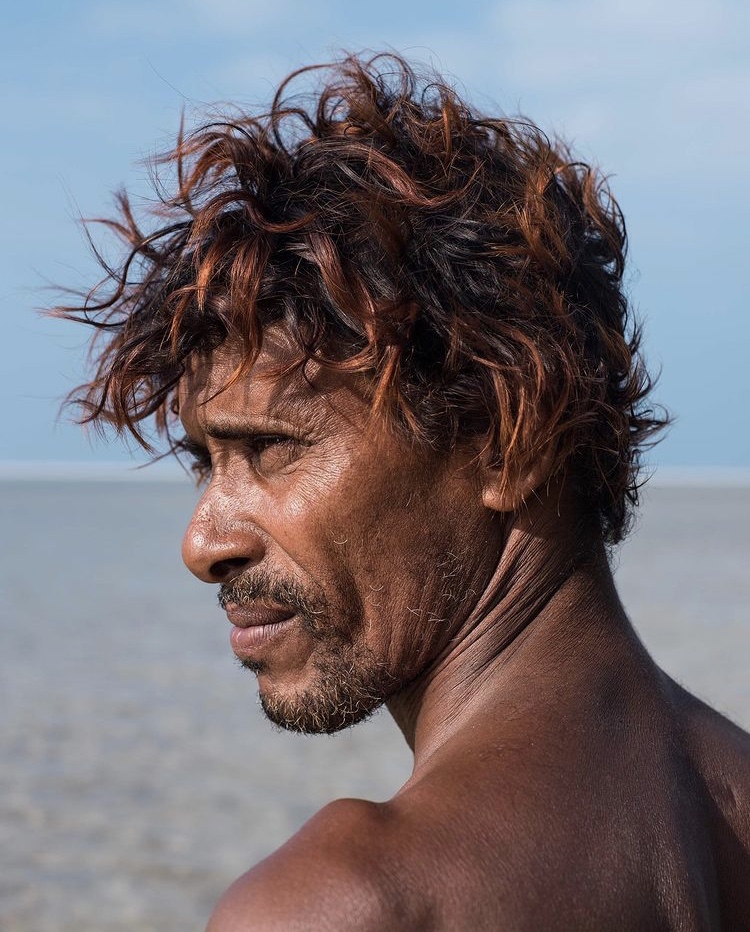 ELLAI
---
Ellai was born in a cave. Myth has it that he found a chunk of ambergris in his youth and sold it for a fortune. He bought a house, found a wife and went on to have 12 children ( 6 of whom are alive today). Abdullah still returns to his birthplace everyday. Ditwah lagoon is his own garden of Eden. He calls every octopus, turtle, stingray by its name. They're friends, not simply meal. "Abdullah the caveman" is a living legend and thanks to his magnetic personality he's the perfect character to teach tourists the dynamics and secrets of the lagoon.
Laughing Poseidon.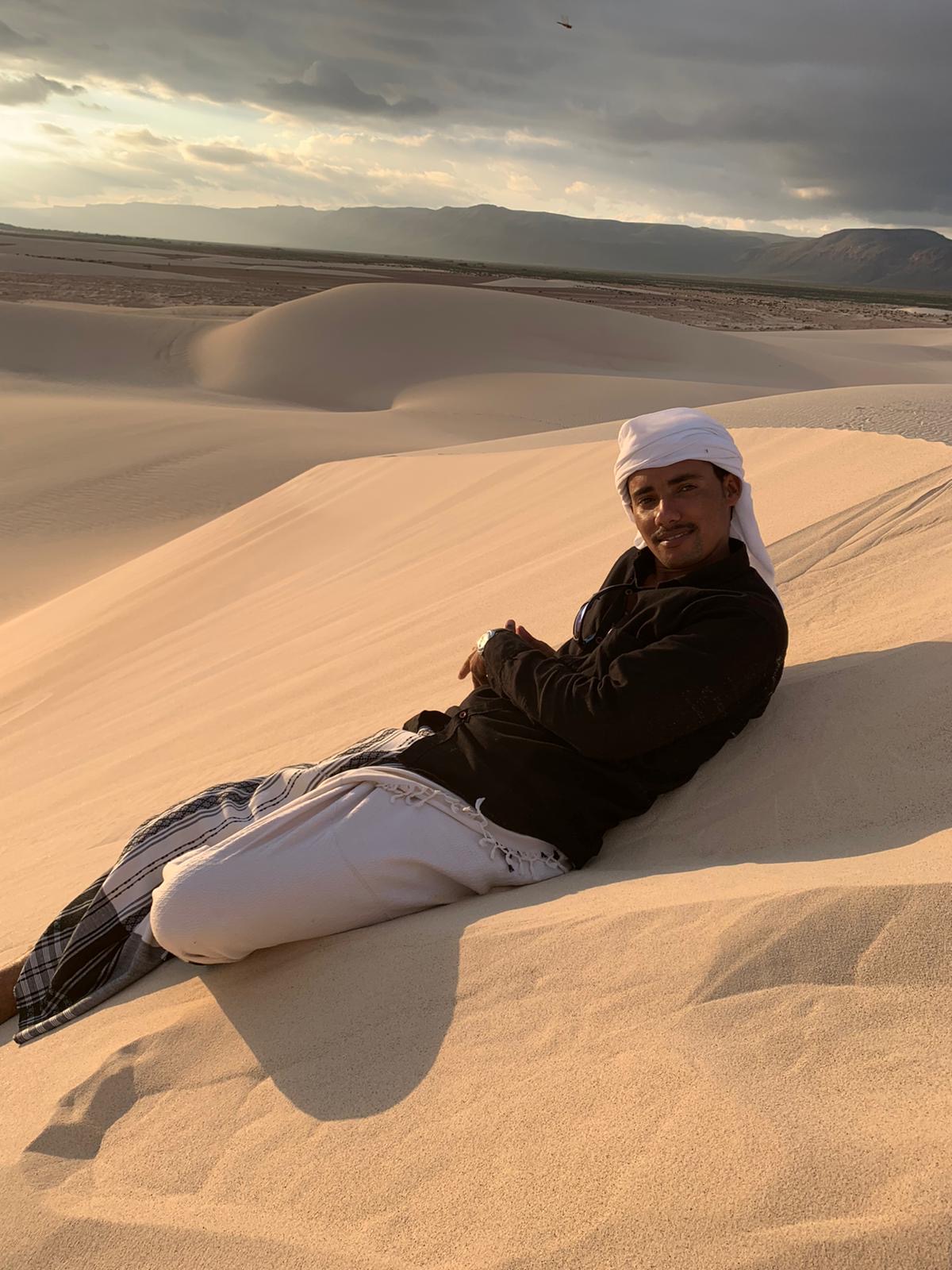 SAEED
---
A wise guy despite being one of the youngest among our guides, Saeed is quiet and calm, cultured and brilliant. Always saying what you would like to hear him say, his proximity keeps you at ease. His casual consciousness makes him look like an old soul in a young body.
Benjamin Button.